Chicago is one of the best places in the country to grab a bite to eat. While you should definitely dive knife and fork into a deep dish pizza while you're in town, there is a wide variety of local restaurants in Chicago that you should sample while in the Windy City.
From fine dining at Michelin star rated restaurants to more casual fare, Chicago has it all. Below is a list of some of the best choices for local restaurants in Chicago. We've provided some upscale options, some more laid-back restaurants and food of all different cuisines.
One of the best ways to enjoy a fine dining experience is to do so at a French restaurant, and Les Nomades on East Ontario Street is one of the best local restaurants in Chicago to do so. Zagat rates the restaurant a 4.9 for food, 4.6 for décor and 4.8 for service. The food is exquisite, the location in a townhouse is fantastic and the service is impeccable.
The restaurant suggests men wear jackets to dinner at Les Nomades, which of course will signify the pricier menu. But if you want to splurge, Les Nomades is a great place to do it.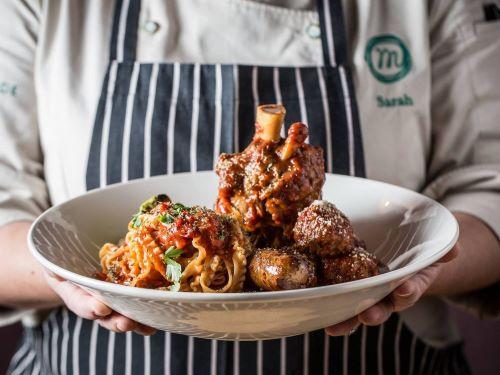 One of the most popular cuisines in Chicago is Italian food, and a top choice for local restaurants in Chicago that serve Italian food is Monteverde Restaurant & Pastificio in the West Loop. The modern Italian restaurant is run by Sarah Grueneberg, a former Top Chef runner-up, so you know you're going to be treated to a good meal when you dine here. All the pastas are homemade, and there is an extensive wine list for you to pair with your food.
Switching over to American fine dining, you can experience some intense yet refined flavors at Goosefoot in Ravenswood. Two of the coolest things about this local restaurant in Chicago, beside its food, are there are only 30 tables, and it's a BYOB restaurant.
The menu is constantly changing here with the season, which ensures the absolute best freshness and deliciousness.
One of the most popular local restaurants in Chicago today is Girl & the Goat in the West Loop, and for good reason. The restaurant is run by 2008 Top Chef winner Stephanie Izard, the first female winner on the show.
Girl & the Goat is so popular among diners because it is familiar yet new, drawing on what everyone loves and then surprising them with a new twist here and there. The restaurant has a lot of wonderful small plates to choose from, and if you're adventurous, you should definitely try the pig face – yes, the pig face.
For something a little less familiar, head over to Alinea in Lincoln Park, a molecular gastronomy restaurant that is one of the most famous eateries in the world. Alinea isn't for everyone – both because of its creative food and high price tag – but it's worth a visit if you want a new experience.
Many people believe that Alinea serves the best meal at local restaurants in Chicago, but you'll have to decide for yourself.
We'd be remiss if we featured a list of some of the best local restaurants in Chicago and didn't include a steakhouse, and Chicago Cut Steakhouse is one of the best. Located in the River North section of the city, Chicago Cut Steakhouse is where the movers and shakers in the city go to dine.
It has a magnificent location right on the river. It features an exceptional wait staff and an even more exceptional menu. If you're in the mood for some medium rare red meat, this is the place in Chicago to go.
If you're looking for a more American pub-style meal, then you'll definitely want to head to Au Cheval in the West Loop, which serves some of the best burgers in town. The restaurant is dark and small, and is a combination of upscale diner and traditional pub. Taken all together with the food, it's a foodie's delight. Burgers are the star of the show here, although you can't go wrong with a fried chicken or fried bologna sandwich, either.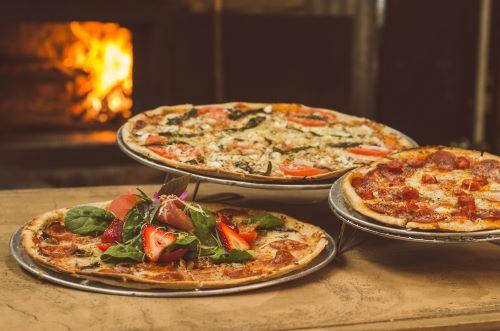 Like with the steakhouse above, we'd be remiss if we didn't include a pizzeria in a list of best local restaurants in Chicago. There are literally a ton of restaurants to choose from here, but try heading to Pequod's Pizza in Lincoln Park. You really can't go wrong with any of Chicago's other very famous deep dish pizza places, but Pequod's Pizza is slightly unique in that they have a caramelized crust on theirs. It gives their pizza a crispy crust.
So, head on over to Pequod's Pizza to enjoy the sports bar atmosphere and excellent pizza.
The final stop on our tour of local restaurants in Chicago is the Southport Grocery and Café, breakfast and brunch hotspot in Lakeview/Wrigleyville. This local eatery is a popular spot for breakfast and brunch, and gets especially packed on the weekends.
Some of its best foods are its breakfast sandwiches, but don't look past the bread pudding pancakes. There are only about 15 tables in the joint with some additional seating outside on the patio. So if you're planning to visit the Southport Grocery and Café, make sure you go early and be patient.