Baltimore has a lot of options when it comes to the beer and cocktails scene, ranging from classic old American venues to modernized and trendy hotspots. For the best spots to bar-hop and enjoy yourself this summer, take a look at these bars in Baltimore.
The Elk Room
The first bar on the list takes pride in not only being named one of Esquire's Best Bars in America in 2018 but also in ranking number 51 out of 150 in The Daily Meal "The Best Bars in America 2019".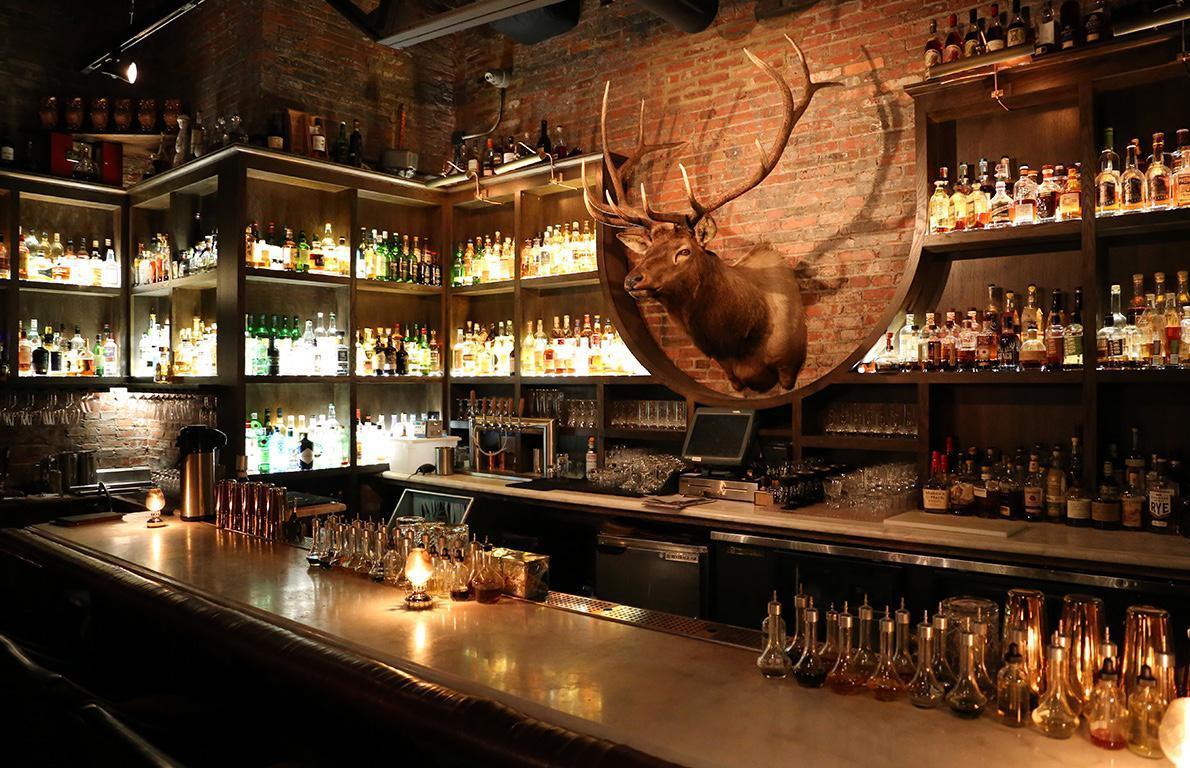 With a 1920's vibe, The Elk Room offers skillfully crafted drinks, thanks to its impressive collection of over 600 spirits. With a mix of signature and classic cocktails, the Fleet Steer bar accommodates all kinds of tastes. The inside design of the bar is another feature that keeps drawing costumers. Relying on candlelight to illuminate the space, the bare atmosphere is accompanied by leather couches and trendy rugs, and an Elk head occupying a place of honor in the center of the room.
1010 Fleet St,
Baltimore, MD 21202
Phone: 410-244-6867
Open hours: Daily from 5 pm to 2 am

Rye
Rye is the perfect old-fashioned splendor that meets 21st-century freshness. Opening in 2011, the bar is located in the heart of the revered neighborhood of Fells Point, striving to break new ground in the barmanship scenario.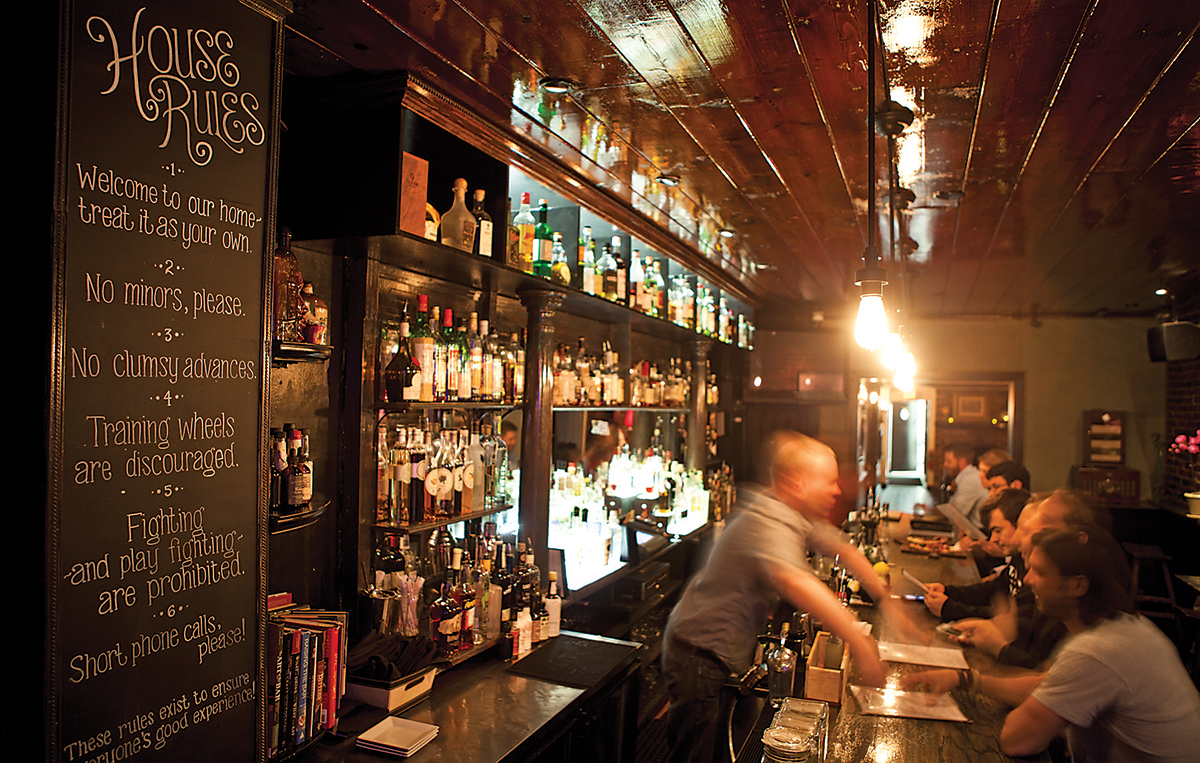 The curated design of the place includes dark wood, dim amber lights, and wallpaper made out of medical prescription for Whiskey dating back to the Prohibition era, and a "Vote Against Prohibition" near the barstools. And it is, perhaps, thanks to Maryland's rebellion against prohibition that bars such as Rye have mastered the art of craft cocktails. From traditional drinks fusing Rye Whiskey, White Vermont, and Amer Picon, to adventurous and sophisticated crafts such as the Jack Frost, which is topped with a blend of heavy cream and egg whites.
1639 Thames St, Baltimore
MD 21231
Phone: 443-438-3455
Open hours: Daily from 5 pm to 2 am
Max's Taphouse
This pub-like spot has been a favorite of both locals and tourists alike since its opening over 2 decades ago. And it's really no wonder, with an ample beer selection cover more than 2,000 bottles. In fact, Max's currently ranks number 42 in RateBeer's "Top Beer Destinations" in the world. The bar also features pool tables and several screens with live sports, coming together to create the trademark bustling pub atmosphere.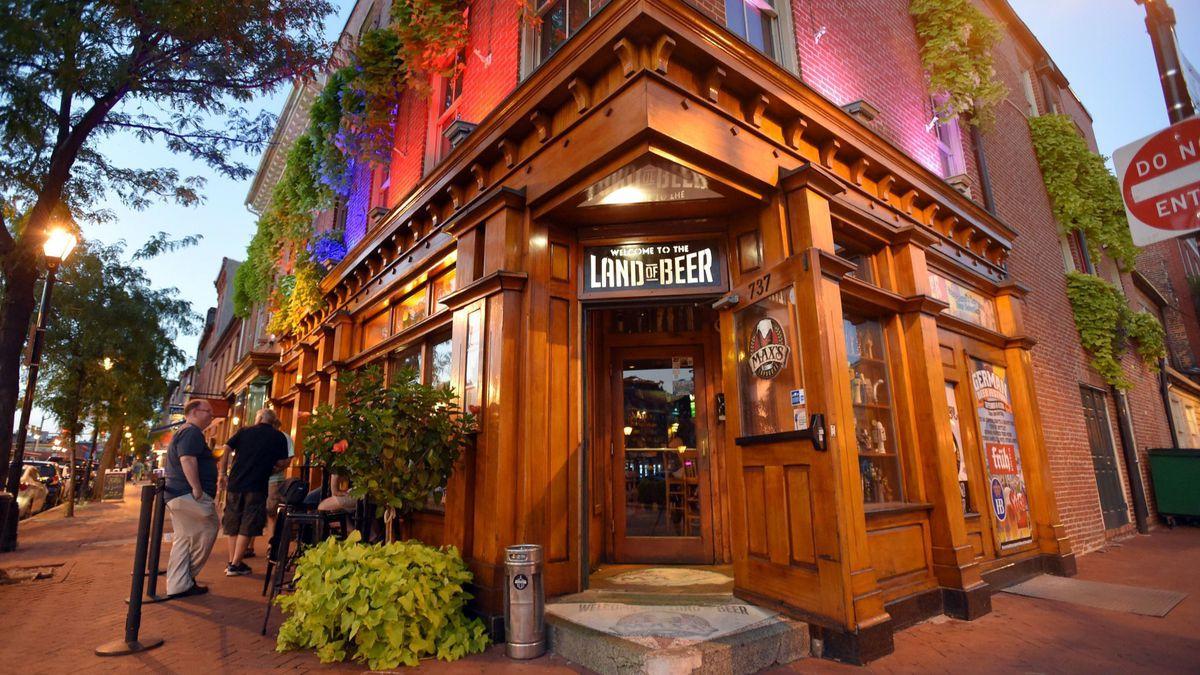 Max's offers promotions all week round, including Monday Sucks Happy Hour, Wednesday pinch-the-pint Night, and Tuesday Beer Social, which offers visitors the chance to sample rare beers at special prices.
737 South Broadway
Baltimore, MD 21231
Phone: 410-675-MAXS (6297)
Open hours: Daily from 11 am to 2 am
Of Love and Regret
This gastropub nearby the iconic Natty Boh Tower, fondly known as OLAR by locals has one of the most creative artisanal drafts in the area.
Sit back and relax as you enjoy one of the many options that Of Love and Regret has for you, including a wide selection of beers, brews, and even prosecco and ciders. Its Mediterranean-inspired cuisine will be an excellent way to top your evening. The rustic-looking atmosphere gives the bar a tavern vibe. The dimly lit space features a full bottle shop of beer and wine, in case you want to bring home with you a sample of your new favorite spirit.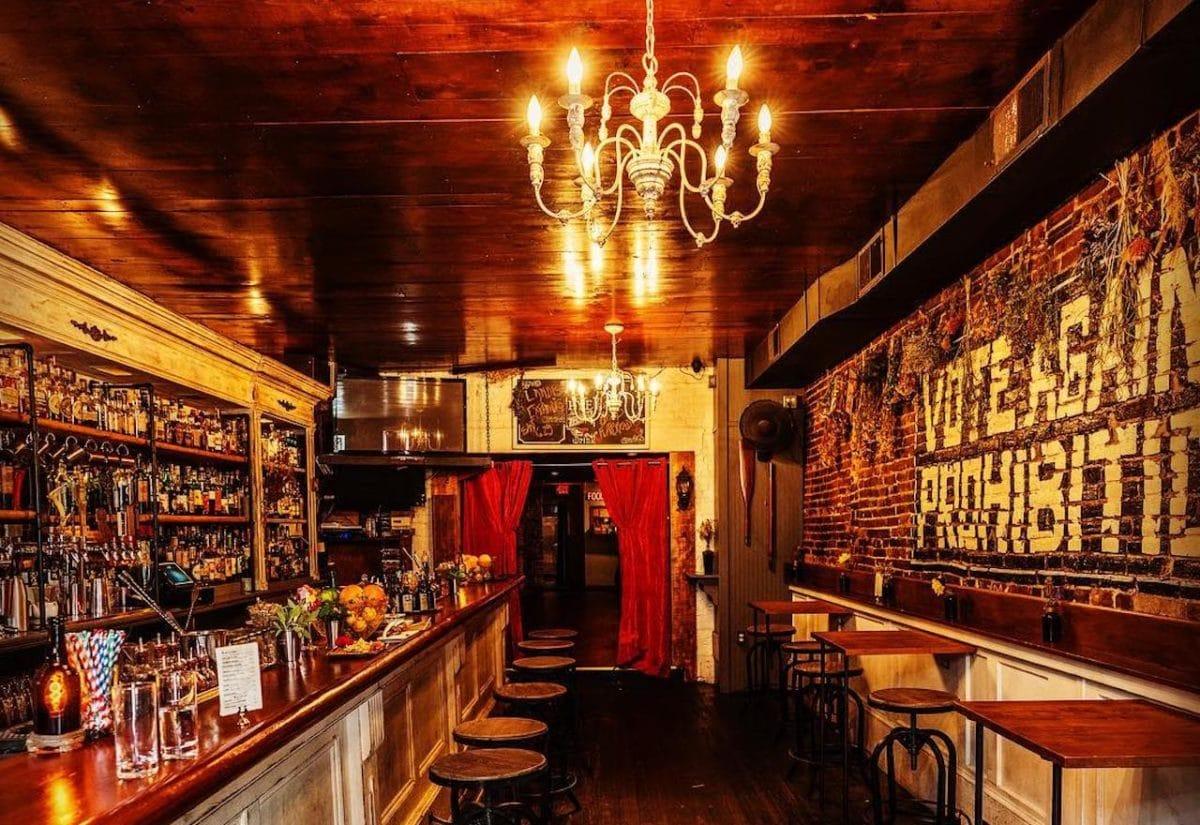 1028 South Conkling Street,
Baltimore, MD 21224
Phone: 410-327-0760
Open hours: Wednesday-Thursday from 3:00 to 9:00 PM, Friday-Saturday from 12:00 to 10:00 PM
Woodberry Kitchen
Once a factory, today Woodberry stands as a luxury spot that has lured visitors since it opened in 2007 with an equally delectable menu of both food and cocktails.
Its most impressive achievements? Making the cut in Wine Enthusiast Magazine "America's Best Wine Restaurants", along with founder Spike Gjerede winning the James Beard Award. Woodberry's impressive list of cocktail features the infamous 2nd Amendment, a caramel-flavored drink which Rye Whiskey as its prime flavor, walnut liqueur, smoked maple syrup, and maple vinegar. Another favorite for the less intrepid is the Manhampden, a revamped version of the classic Manhattan.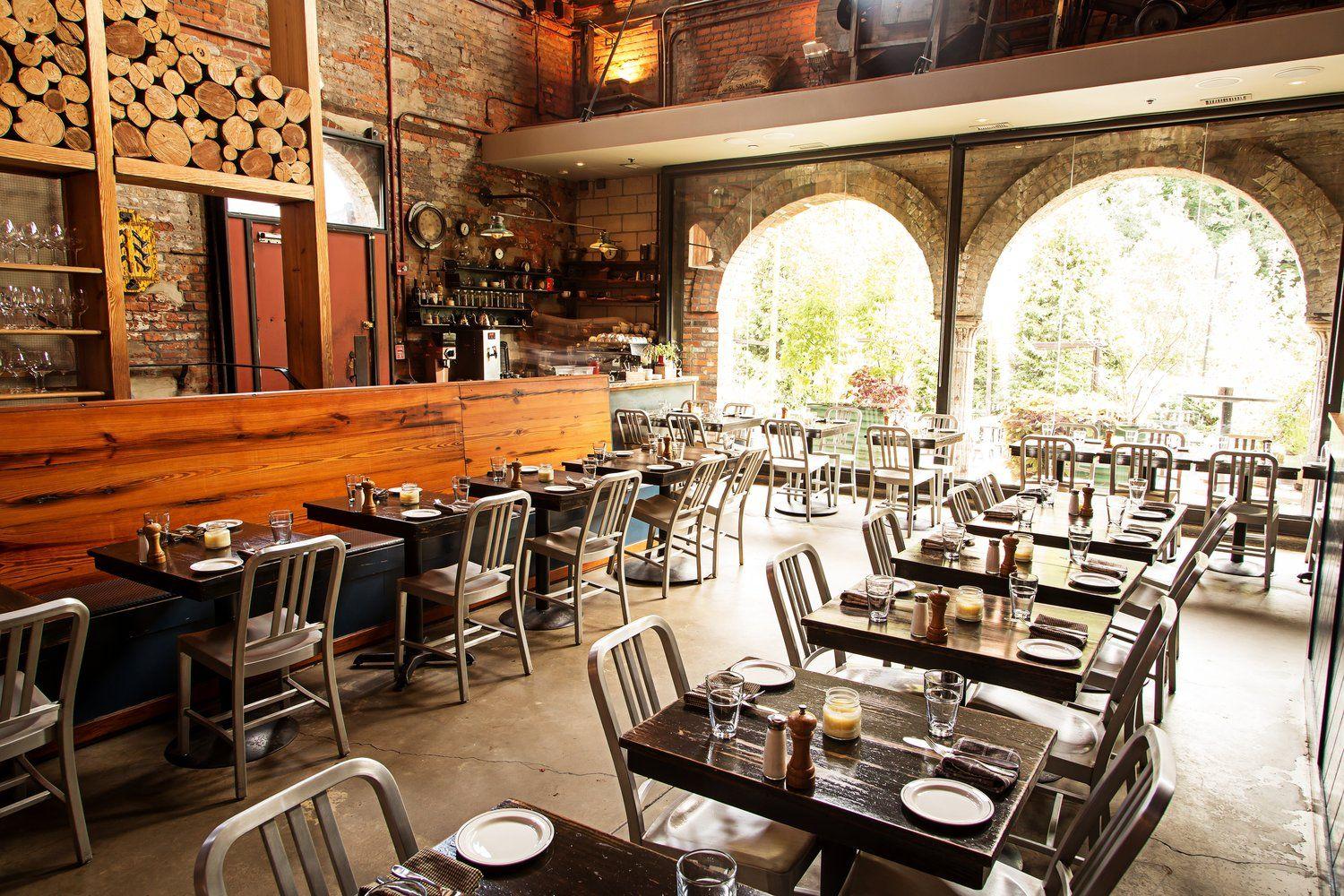 If you are looking for somewhere to satiate your craving of old-fashioned drinks while getting a taste of the best ingredients of the Chesapeake region, this is the place to go.
2010 Clipper Park Road, No. 126,
Baltimore, MD 21211
Phone: 410 464 8000
Open hours: Daily from 5:30-8:30 PM (takeout 12-6 PM

Birds of a Feather
...flock together? If you and Scotch are one and the same, Birds of a Feather has everything to become your top bar in the Baltimore area. Running up for over 30 years, this cozy bar offers a decadent menu of 120 malt scotches, all in full display in one of the walls. The mom-and-pop whiskey bar is nestled in Fell Points, embellished in a nautical theme with teal walls and sailing mementos.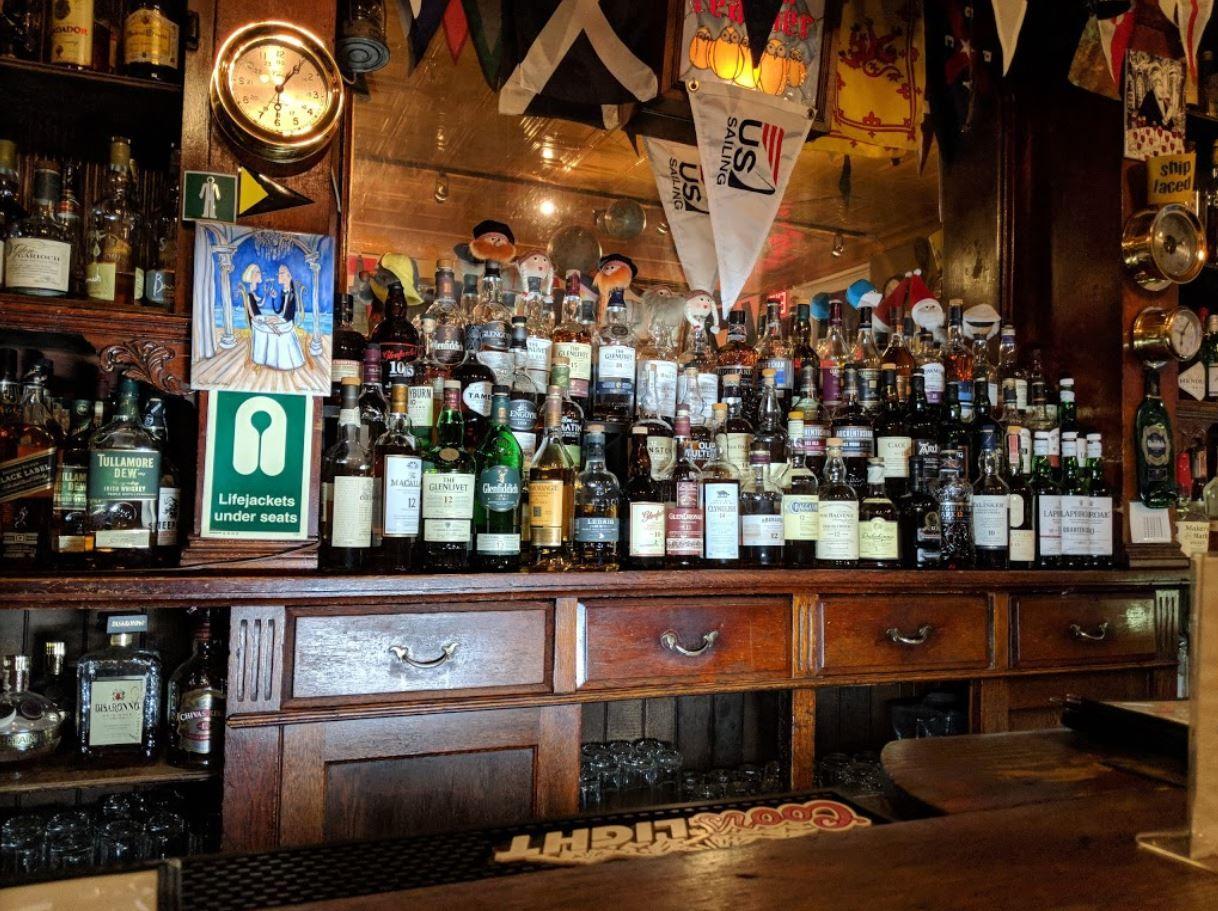 The best part of it? It won't hurt your wallet. Owner and bartender Alicia Horn caters to the average scotch drinker and will shower costumers with detailed information of every spirit that Birds of a Feather has to offer.
1712 Aliceanna St, Baltimore
MD 21231
Phone: 410-675-8466
Open hours: Tuesday-Saturday from 4:00 PM to 12:00 AM
Mahaffey's Pub
Located in the popular and historic neighborhood of Craton, Mahaffey's most prominent feature is its rotating beer menu. The pub offers more than 20 taps and bottles, all very well-known by the regulars and those part of The 100 Beer Club, a membership sort of type that gives members different prizes when they hit milestones of pints consumed.
With the tagline of "Good Beer, Good Food, Good Friends", every week, Mahaffey's offers a new selection of beers, flaunting a wide assortment of import and micro bottles. The all-quintessential American bar is a cozy and small venue that is ideal for lunch, dinner, or well-deserved happy hour.
2706 Dillon St, Baltimore,
MD 21224
Phone: 410-276-9899
Open hours: Monday-Thursday from 3:00 to 8:00 PM, Friday-Sunday from 12:00 to 9:00 PM