Chicago, what a unique name. The name Chicago was first originated by the French explorer's interpretation of an Illinois word, chicagoua, meaning wild garlic which according to them, grew in abundance on the south end of Lake Michigan. Chicago is the third most popular city in the States, playing an economic, cultural, and political role throughout its history.
So how does one get the most out of a visit to The Windy City and make it a memorable one? After all, there is a variety of places to explore, from The Loop- the central business district, to the Millennium Park- known as 'the future of parks' and Wrigley Field to the Magnificent Mile. Therefore, asking a local would be beneficial, no?
Well, we are more than happy to be of use. We honestly believe that Chicago is the best city to travel or settle in, in the United States. Chicago has everything New York has, except it has the friendliest of people, cleaner and brimming with beautiful greenery. For a visitor, it is an ideal place to visit and admire its architecture, museums, parks, culture, food, and everything else in between. Here are some tips from a local to keep in mind before traveling to Chicago. Let's dive into them then!
Make use of public transport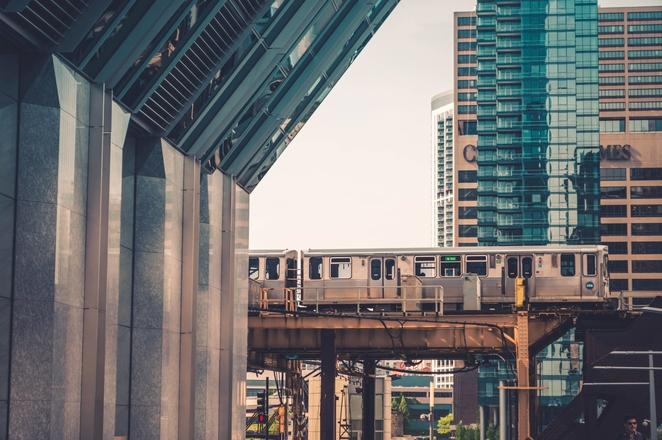 It is the most important don't we have for you when traveling in Chicago. According to the research, Chicago's traffic is the third-worst in the world. So don't drive and do not deal with the parking!
Driving in Chicago can be very chaotic whether you are heading toward the airport to catch a flight or going to attend a meeting, you would always be late. The drivers here are a little aggressive and could be problematic for you. The parking in Chicago is insanely expensive, and this might cause your budget loads and loads of trouble. The solution here is to use buses and fly trains, Chicago transit authority has the best public transportation, especially for tourists and any one who is new to the city The elevated trains would take you all over the place. The one thing we love about Chicago's public transportation system is that it takes you to almost everywhere you would like to explore or visit.
Explore Chicago
Chicago is the shock-full of world-class festivals, museums, and concerts. What most of the travelers do here is that they stick to the loop in downtown and never explore the magnificent beauty of Chicago. Awesome suburbs are waiting for you, take a glance at the beauty of Evanston in the North. You can go to the gurney, great America, the Lincoln Park Zoo, Greek's town and all these beautiful places out of the loop. As a local, we think the beauty of Chicago needs to be explored as a whole so don't get yourself glued to only the loop area.
Stay warm in Winter
The weather in Chicago can be bitterly cold in Winters; there is ice and snow falling around in the town, although it is covered with the "caution ice" sign boards, be smart and use your traveler sense, it can be dangerous. Although as a local we would suggest visiting Chicago in Summer, but don't think that Chicago isn't worth exploring in the Winter. The local government in Chicago knows that it can be very windy and cold and do a lot to make sure it is well prepared for tourists . You can visit all the remarkable museums, restaurants, architectural buildings and theaters "inside" Chicago. So don't be worried about visiting Chicago in Winter, but come with appropriate warm clothes.
Stay clear of local beggars
If you are using union and local stations, then stay away from "can I have a dollar?" guys! They can get on your nerves and keep on annoying you for some dollars. The best thing you can do is to ignore them entirely and walk away, and there is no need to be kind, they don't ask you for the first time they harass you about it which gets frustrating after a while.
Chicago is foodie heaven
If you are a foodie, then Chicago is the best spot for you to satisfy your taste buds. The Chicago style deep dish pizza is a local delicacy and a must try when you visit Chicago. Before ordering one you should keep in mind that they take a while to cook them, but worth the wait. As a local, we would recommend you to try Pizzeria Uno, Jordana and Lou Malnati's. Also try out Garrett's popcorn, a traditional popcorn place in Chicago. We would suggest you go for Garrett's mix, it's a blend of caramel and cheese popcorn, the combination sounds weird, but the taste is exceptional.
If you are looking for something that wouldn't take time, like a quick pick-me-up while you are walking, then a Chicago hot dog is the best choice for you. You will have a choice of Vienna beef, pickles, sausages, cucumbers and a whole lot more. You will crave for it again and again, just as a recommendation don't ask them to add ketchup because it doesn't need it. There are so many great restaurants here. For great Greek dishes, you can visit the Greek town, it is not only scrumptious, but it is also affordable. Chicago has the best Italian, Polish, and German food.
The fireworks on Navy Pier are a must see
If you want to see the magical display of colors, then Navy pier fireworks are the best! This takes place every Wednesday and Saturday during Spring and Summer. And guess what? They are completely free. You'd love the fantastic sight of colors merging with the moonlight, and Lake Michigan reflecting the brilliant colors back to you.
Stay out late
Last, but not least, as the sun sets-which, by the way, is an absolute soothing treat for the eyes, the city lights up. The nightlife of Chicago is truly impeccable. The city offers one of the best music categories, including jazz, blues, rock and theater in America. So, make Chicago your number one priority, and we promise the memories you will make and take home will last a lifetime, no matter how hard the snow falls or how windy it gets! The best thing about Chicago is that it has everything for everyone, if you are a person who loves architecture and history then there are some epic places waiting to be discovered by you. If you are a foodie, Chicago has the best food options for you. If you are a sports person, then Wrigley field is the place for you.