Chicago, famous for its rich history, vibrant culture and culinary experiences, offers something for everyone. It's a city filled with music where you can find just about any sort of musician playing to a crowd on the streets of its neighborhoods. It's also known to be the home of some of the most influential music genres in the industry such as the Blues music. If you're new to the city, a music lover, and want to explore the music scene, we've put together a very insightful list of the best neighborhoods in Chicago where you can listen to some of the best live music you've ever heard.
Logan Square
Logan Square is one of the most famous neighborhoods in Chicago where you can find live music, bustling restaurants and exciting clubs. One of the most exciting places to visit is the Logan Square Auditorium. It's located near the Centennial Monument and hosts a vast array of music events throughout the year. But, if you really want to treat yourself to a true music experience, then you need to stop off at the Concord Music hall. This iconic venue hosts a variety of genres including hip-hop, indie rock and dub-step. However, if you are into theatrical music, then you need to visit the Gallery Cabaret which offers different performances in a very fun and playful environment. Along with this, if you want to enjoy big sounds, then Concord Music Hall is also a great option. Or you can also visit the Gallery Cabaret, this is a very popular spot where you will get to see different performers in a very fun, playful environment.
Logan Square is also famous for a legendary venue, known as Rosa's Lounge. This family-owned venue has hosted many famous blue singers over the years and attracts thousands of music lovers to the area each year. With a vibrant, exciting and incredible atmosphere, Rosa's Lounge is definitely the place to be when you're in Chicago.
Wicker Park And Ukrainian Village
Wicker Park and Ukrainian Village is also a great place for people who are searching for the best place to experience music. It's situated on the Western side of Chicago, and is most famous for being the launchpad for artists, musicians and creators alike. Venues such as Chop Shop and Subterranean, have given up and coming artists and musicians a platform to showcase their talent. Other good places to visit to listen to some retro music would be Davenport's Piano Bar or Cabaret.
In short, this place is for everyone. From retro music to powerful performances, you will get a little bit of everything here. Though after enjoying the music, if you feel that you need to relax or have some lighthearted fun, then you can visit The Hideout. It hosts amazing comedy shows, which is a perfect thing after enjoying some inspiring music from talented artists.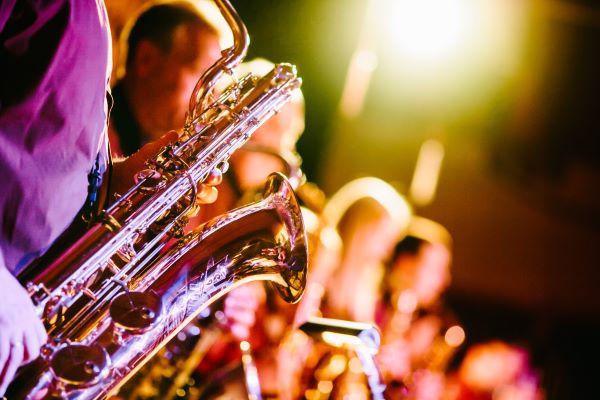 Uptown
If you are someone who wants to enjoy some upbeat music and delicious food from some of the cities best views, then Uptown has a lot to offer. It's known for its vibrant nature and music hubs such as Green Mill Cocktail Lounge where you can enjoy good food, good times and enjoy some Jazz. But if you are in the mood for a different kind of live performance, head over to Uptown Lounge, where you can enjoy music created by talented DJ's or participate in karaoke. Whichever suits your taste, you'll be able to find it in Uptown.
Evanston
Evanston is very popular for its energy and attitude. If you are more inclined towards live music, then there is no better place than Evanston SPACE. This arena is connected with the best pizza places, so you will get to enjoy some great music while having your favorite pizzas. However, if this doesn't suit your taste, Evanston Rocks is just around the corner. You can either enjoy a concert at the great concert hall, enjoy some music in the brassy speakeasy or find out how some of the local artists create new music and showcase their talent in the recording studio. Just make sure that you remain quiet at all times.
Lincoln Park
Lincoln Park is one of the oldest music hubs and offers a great variety of music. The best thing about Lincoln Park is that it has many concert venues situated nearby, which makes it perfect for music lovers. Not only this, it's also the home of two legendary blues clubs; Kingston Mines and B.L.U.E.S. Not only will you get to see other artists perform, but you'll also get to experience some of the best blues music in the country.
You can also enjoy different forms of entertainment by visiting either Park West or the Apollo Theater. They host different music events, comedy shows, performances and concerts throughout the year, so make sure you check their calendar before heading over.
Lakeview
Live show events and Lakeview are perfectly suited for each other. It's the perfect place to catch almost any type of live show, especially when it comes to music. It's energetic atmosphere, coupled with thousands of people, creates the perfect environment to enjoy live music in. One of the best venues to visit in Lakeview is the Metro. This iconic music venue allows you to dance, interact with fellow music-goers and listen to some incredible music from talented artists. This definitely needs to be added to your places to visit and experience when in Chicago.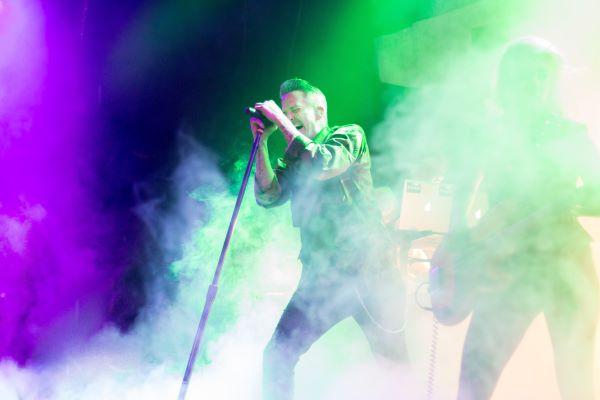 Whatever your taste in music, Chicago has it all. Each neighborhood in the city offers unique experiences that can only be truly enjoyed when you visit. It's also best to take a look at what each venue, theater or concert hall has lined up before booking a trip to Chicago.