As the travel and public gathering restrictions are slowly being lifted in California, we thought it would be a good time to help you plan for your summer vacation, specifically in Long Beach. Being one of the most visited destinations in California, Long Beach offers you endless activities that are fun for the family, couples or a group of friends. You can enjoy fishing, swimming, gondola rides, jet skis or just soak up the sun on the beach.

Take a look at the top activities we think you should give a go when you visit Long Beach. Remember to pack in plenty of sunscreen as most activities are out in the open.
The Gondola Getaway
The company was founded in 1982, in the Naples Island Canals in Long Beach and is one of the few ways you can enjoy a tour of Long Beach while cruising through Venetian styled neighborhoods, passing through grand canals, and posing for pictures at the many bridges along the way. The gondoliers that operate the gondolas use the same rowing techniques from Venice.
The Gondola Getaway is a fun activity that can be enjoyed by the entire family, couples on a romantic trip or a group of friends looking for some sightseeing from the canals that line Long Beach. With many beautiful sites to see and memorable activities to do with loved ones, this is something you should definitely do while in Long Beach.
On Thursdays, they have a wine tasting event that allows 8-13 guests on a gondola, and it is $50 per person. If you would like to do something with the whole family, they also have a pizza cruise and a brunch cruise available. The pizza cruise comes with your choice of pizza, pasta, or both. The brunch cruise has a selection of antipasti and breadsticks. Both allow 8-14 guests and is $52 per person.
They also have romantic options available for if you are looking to propose to your partner while out on a gondola ride. You can either choose from the Basic or Ultimate Package. Both come with the gondola cruise, watercolor painting, photos, and a message in a bottle, but the Ultimate package includes a professional photographer and a video.
You can find The Gondola Getaway here
Sundiver
It's like going to an aquarium but better. Here you will be able to go diving and see some of California's beauty underwater. While diving you will be able to explore old shipwrecks, beautiful blue waters, and some kelp forests.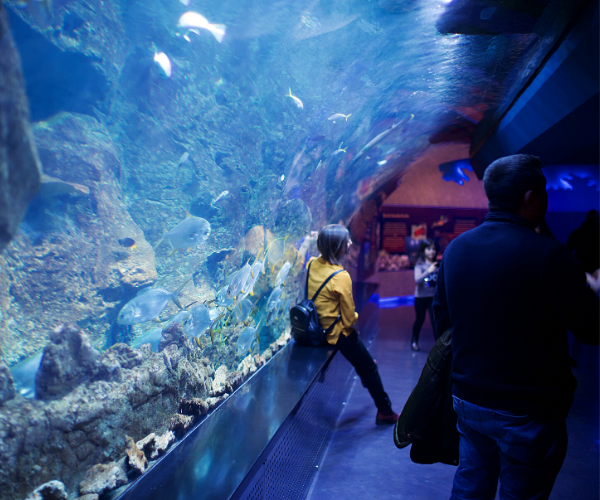 Located on Marina Drive, Long Beach, you will be with professional and experienced divers to help guide you through the waters.
You can go with a private group of up to 26 people during the day, and 22 people overnight. The tours can be anywhere from an all-day event or up to five days. This is a great activity if you have a large group since they have room for many people.
Tours start at $100 and they will provide food for you. You can rent out their diving equipment.
Check out their website at http://sundiverinternational.com/
Habor Breeze
Here you will take a boat tour for a half-day, either in the morning or afternoon, to go whale watching. You will be able to see a variety of whales which include, gray, blue, fin, humpback, minke, and killer whales. It's better to see these mammals in their natural habitat rather than at the aquarium. You may also get to see dolphins and a variety of other sea creatures. However, they do warn that you may not be able to see whales or dolphins on these trips, but you will see other sea creatures.
This company cares about marine life and is cautious around sea life. They also have certain guidelines for you to follow and respect as well.
You can take a 45-minute tour through the harbor and learn its history. Some of what you will be able to see are sea lions, the beautiful skyline, large cargo ships, and the Queen Mary. Tickets start at $15.
If you would like to book a tour for whale watching with them, I suggest you order your tickets online. You will save money on senior and adult tickets. Tickets start at $40, and children under 3 are free. This is a fun outdoor activity for the family to see wildlife in its natural habit.
Harbor Breeze also has a few events for the Fourth of July. These include watching fireworks on the boats on July 3rd and 4th. On July 4th you can have a BBQ on one of their yachts while watching the fireworks. The BBQ on the yacht starts at $90 per person.
They are located on Aquarium Way Dock #2 in Long Beach.
Check out their website at https://2seewhales.com/
Jet Ski 2 Catalina
Take an all-day adventure from Long Beach to the Santa Catalina Islands by jetski. You also have the option to have a charter boat follow you if you have members of your group who wish to not jetski. This is a great way to have the whole family involved. This all-day event goes from 8 am to 5 pm and is located on Queensway Drive, Long Beach.
It takes about 2.5 hours to reach the Catalina Islands. On the way there, you will be able to snorkel, swim through caverns, and see dolphins. Once on the island, you can get lunch and explore the island's beauty. This is a great way to sightsee both on land and off.
You may also go camping on the islands if you choose. This is overnight and you can also rent a chef to cook for you while camping.
To rent a jetski it will cost $369. This includes your wetsuit, snorkeling gear, and fuel. To add a person to the jetski, it will be an extra $45. The charter boat is $999 and holds up to 6 people. If going in a group of more than 5, the jetskis will be $335 each.
Check out their website at http://www.jetski2catalina.com/home.html
The Parks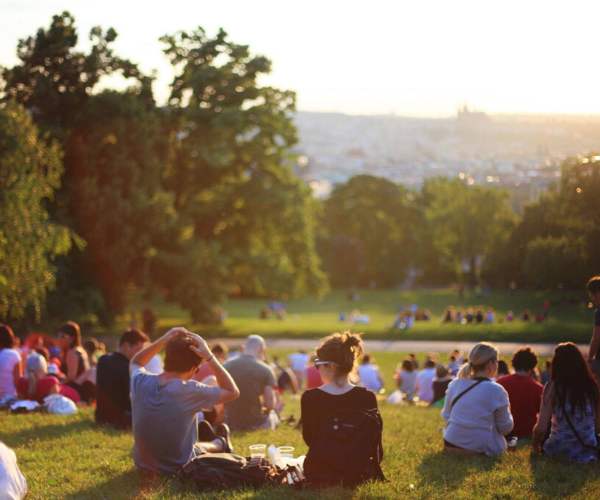 If you are on vacation and want to have an easy and simple day, visiting Long Beaches parks will do the trick. There are many to choose from, but these three should be on your list.
Rosie's Dog Beach would be great to visit especially if you brought your furry family member with you. You can take your dog off their leash, but be mindful because there are no fences to keep your dog in. They do have poop bags and scoopers if you forgot to bring yours. You will find this park on Ocean Blvd.
Located on East Shoreline, Long Beach Shoreline Marina has a few activities for you and your family. If you brought your boat, sail, or jetski, you can use them here. They have ramps available for you to rent. It is also a great place to bike and walk if you would like to sightsee.
Shoreline Pedestrian Bike Path is a great park for biking and walking. There are paved paths for you to travel on. Everyone who has visited the park says the park is well maintained. Biking down this path is a scenic way to see most of the shoreline.
For more information on these parks are other parks, visit this website at http://www.longbeach.gov/park/park-and-facilities/directory/.
Kayak Rentals
This is similar to renting a car but better. Another way to get around is by kayak. They will give you a map so you can visit the restaurants in the area. You will also be able to see "moon-jellies" that you can touch because they will not sting you.
You also have the choice of using a Stand-Up Paddle. They will give you a quick review of how to use one.
For $12 an hour, I believe this is something you should do while in Long Beach California. It's a fun way to get around town. You can see a lot more of southern California's beauty by traveling by kayak.
They will supply the lifejackets for you, and all they ask is for you to fallow a few rules to respect the locals. Before going, sign the online waiver so it'll be easier for you to rent. They are located on East Ocean Blvd.
Check out their website: